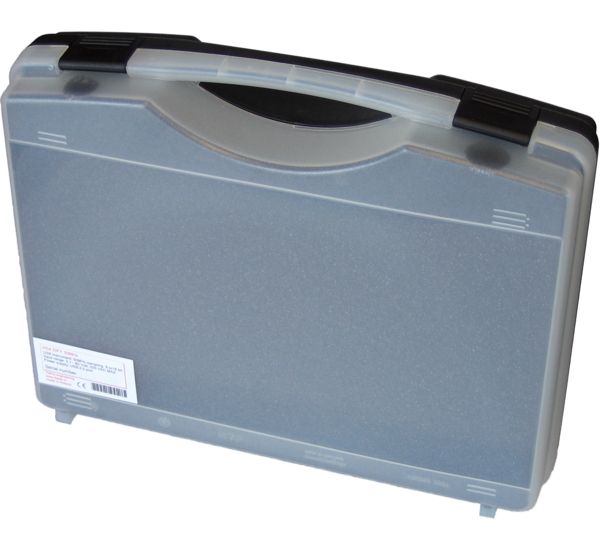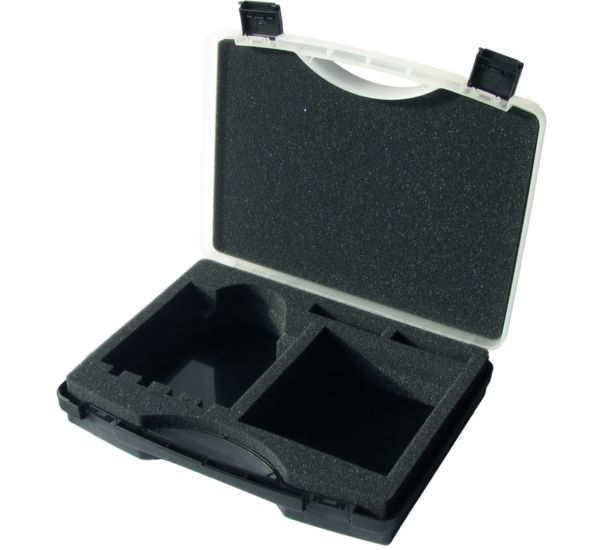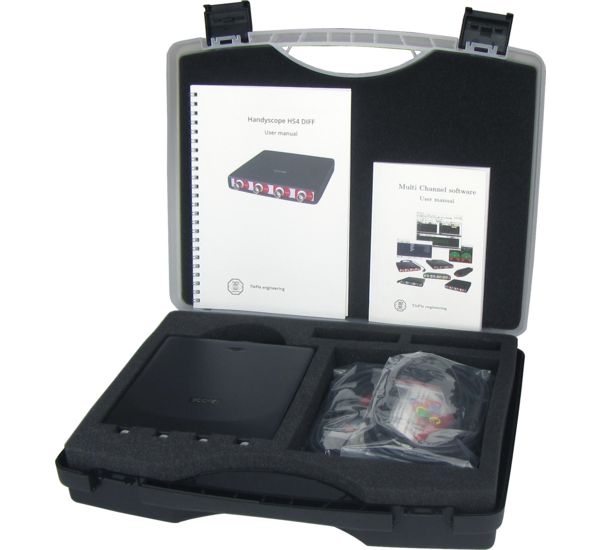 Carry case BT341
The Carry case BT341 is a convenient case for safely storing your Handyscope HS4 DIFF. It offers dedicated storage locations for the instrument and accessories like the measure leads and differential attenuators.
Order code: TP-CASE-BT341
EAN: 7423620348346
Price: € 47.50
Category: Carry case
The table below shows detailed specifications of the Carry case BT341.
Carry case BT341

Material
Polypropylene
Colors
Bottom
Black
Lid
Transparent
Locks
Black
Dimensions
Width
340 mm
Height
275 mm
Depth
83 mm
Weight
600 g
The Carry case BT341 is delivered without instrument and accessories.