The Automotive Test and Information System ATIS is a comprehensive knowledge base with information to help the automotive technician diagnose problems in cars. It includes information on all motor management related electronic components in a car.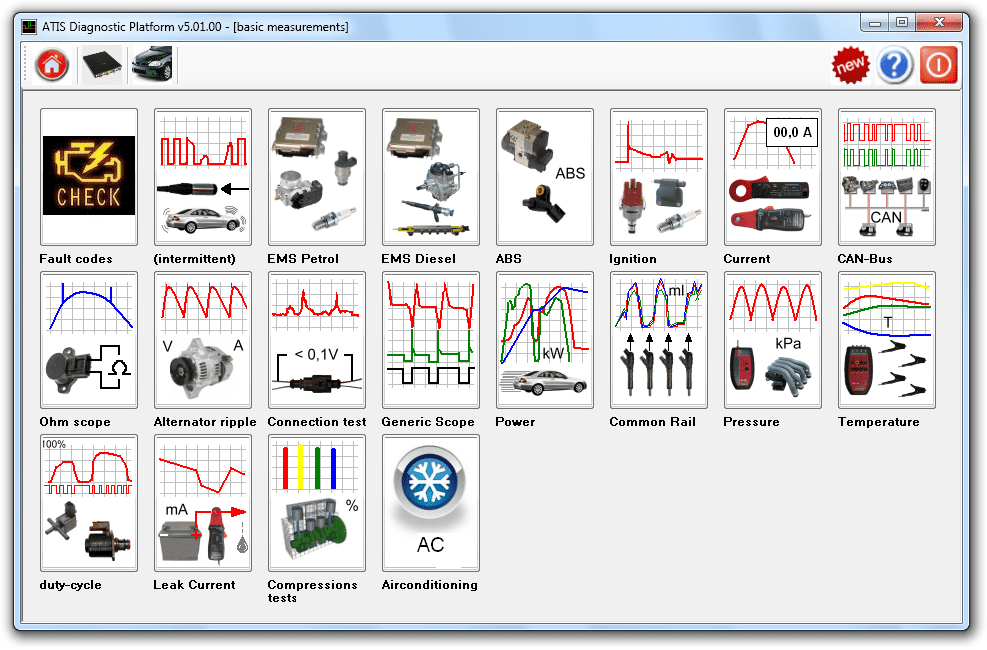 The information on each component includes:
a description of how the component functions
wiring diagrams
information on the component location, including photographs
instructions for connecting the Automotive Test Scope ATS5004D to the component
information on how to diagnose the component
Automotive Test Scope ATS5004D example signals of a good functioning component
Hint: ATIS contains this information for over 3500 different vehicles of various brands and models.