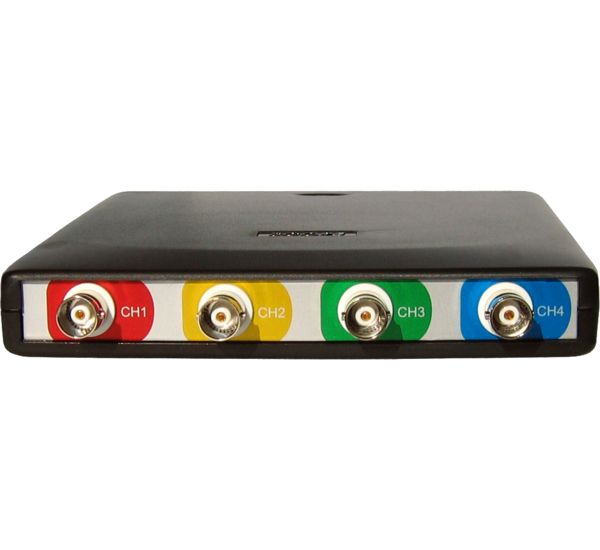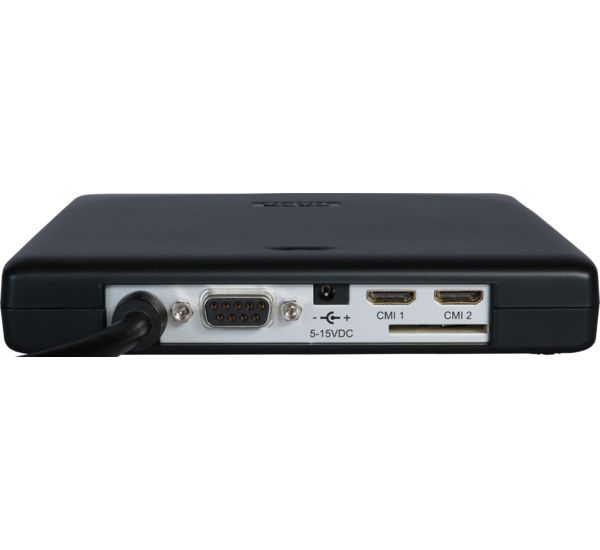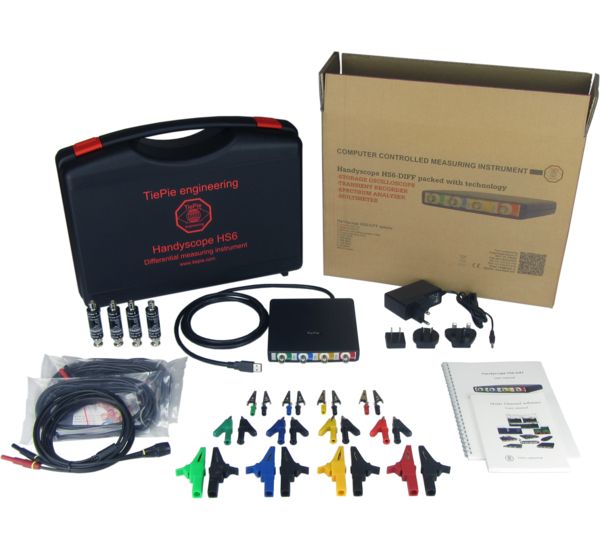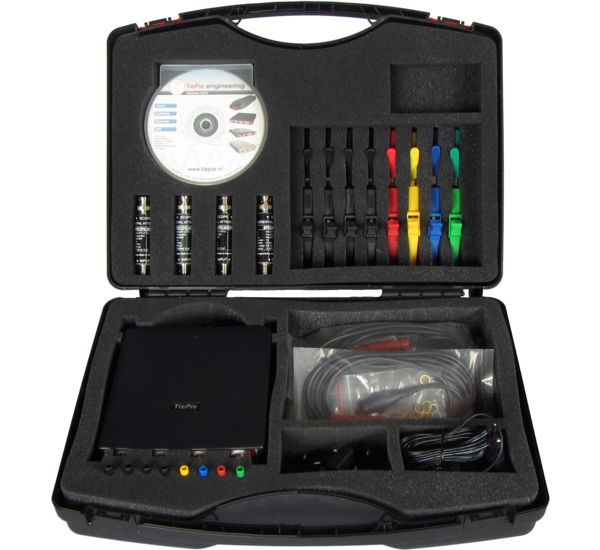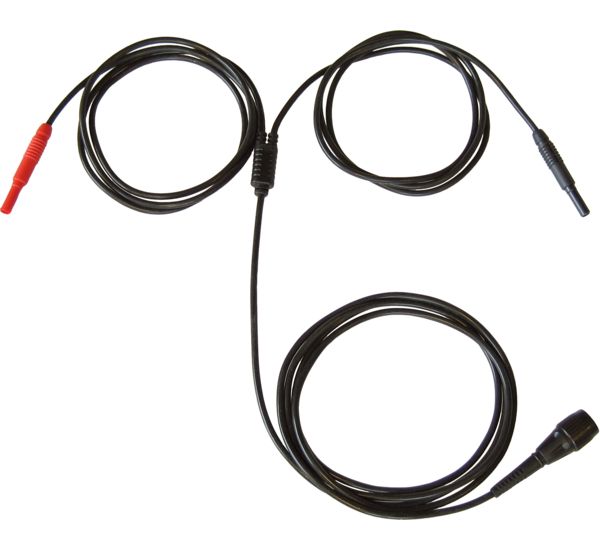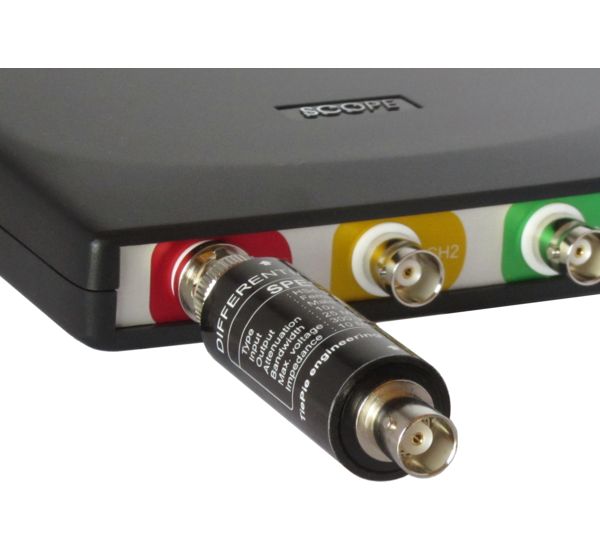 The USB labscope packed with technology
Price: € 1,516.00
Key specifications
14 bit (0.006 %) resolution (16 bit enhanced resolution)
Up to 500 MS/s sampling
250 MHz bandwidth
Up to 100 MS/s continuous streaming
Up to 256 MSamples memory per channel
0.25 % DC vertical accuracy, 0.1 % typical
1 ppm time base accuracy
Order code: ATS605004D-XMS
Price: € 1,516.00
This powerful USB 3.0 super speed automotive oscilloscope combines fast sampling up to 500 MS/s with high resolutions of 12, 14 and 16 bit and a large memory of 64 MSamples on all four channels. Additionally, the automotive oscilloscope supports continuous streaming measurements up to 100 MS/s.
The Automotive scope ATS605004D-XMS is delivered with SureConnect connection test and resistance measurement on each channel.
Safe measuring
The Automotive scope ATS605004D-XMS is a four channel automotive oscilloscope with differential inputs. With the differential inputs it is possible to measure four totally unrelated signals simultaneously. It is no longer possible to create a short circuit through the oscilloscope or through a second device connected to your computer and to the car, like e.g. a fault code scanner. So no risk of damaging the car, the oscilloscope or the computer.
Read differential input details
Sure

Connect
The SureConnect connection test feature of the Automotive scope ATS605004D-XMS tells you immediately whether your test probe or clip actually makes electrical contact or not. No more doubt whether your probe doesn't make contact or there really is no signal.
This is useful when surfaces are oxidized and your probe cannot get a good electrical contact. Simply activate the SureConnect and you know whether there is contact or not. Also when back probing connectors in confined places, SureConnect immediately shows whether the probes make contact or not.
SureConnect is default available on each channel of the Automotive scope ATS605004D-XMS.
Resistance measurement
Many automotive sensors are based on variable resistors. Use your Automotive scope ATS605004D-XMS in the resistance setting to test them, no more need to take a separate ohm meter. Resistance values can be displayed as a number, but it is also possible to display the resistance variation in time, in a graph.
The unique Automotive scope ATS605004D-XMS Ohm scope is the first fast automotive Ohm scope in its class.
Read resistance measurement details
Large memory
When measuring at high sample rates, a large memory is necessary to be able to record a complete signal in the acquisition buffer. Where most oscilloscopes have 2.5 kSamples or 100 kSamples memory, the Automotive scope ATS605004D-XMS has up to 256 MSamples memory per channel. An advantage of a large memory is that once-only fast phenomena can be captured accurately or complete serial communication signal blocks can be measured all at once.
High accuracy
The Automotive scope ATS605004D-XMS measures with high resolutions of 14 and 16 bit. A signal measured with the Automotive scope ATS605004D-XMS therefore has 256 times more resolution than most standard automotive oscilloscopes, which usually have a low resolution of 8 or 9 bit. The input circuit of the Automotive scope ATS605004D-XMS has a high accuracy of 0.25 % of the full scale input range, where most standard automotive oscilloscopes have an accuracy of 2 - 3 % of the full scale range. The precision Automotive scope ATS605004D-XMS allows for measuring signals with much more accuracy.
The Automotive scope ATS605004D-XMS is delivered with: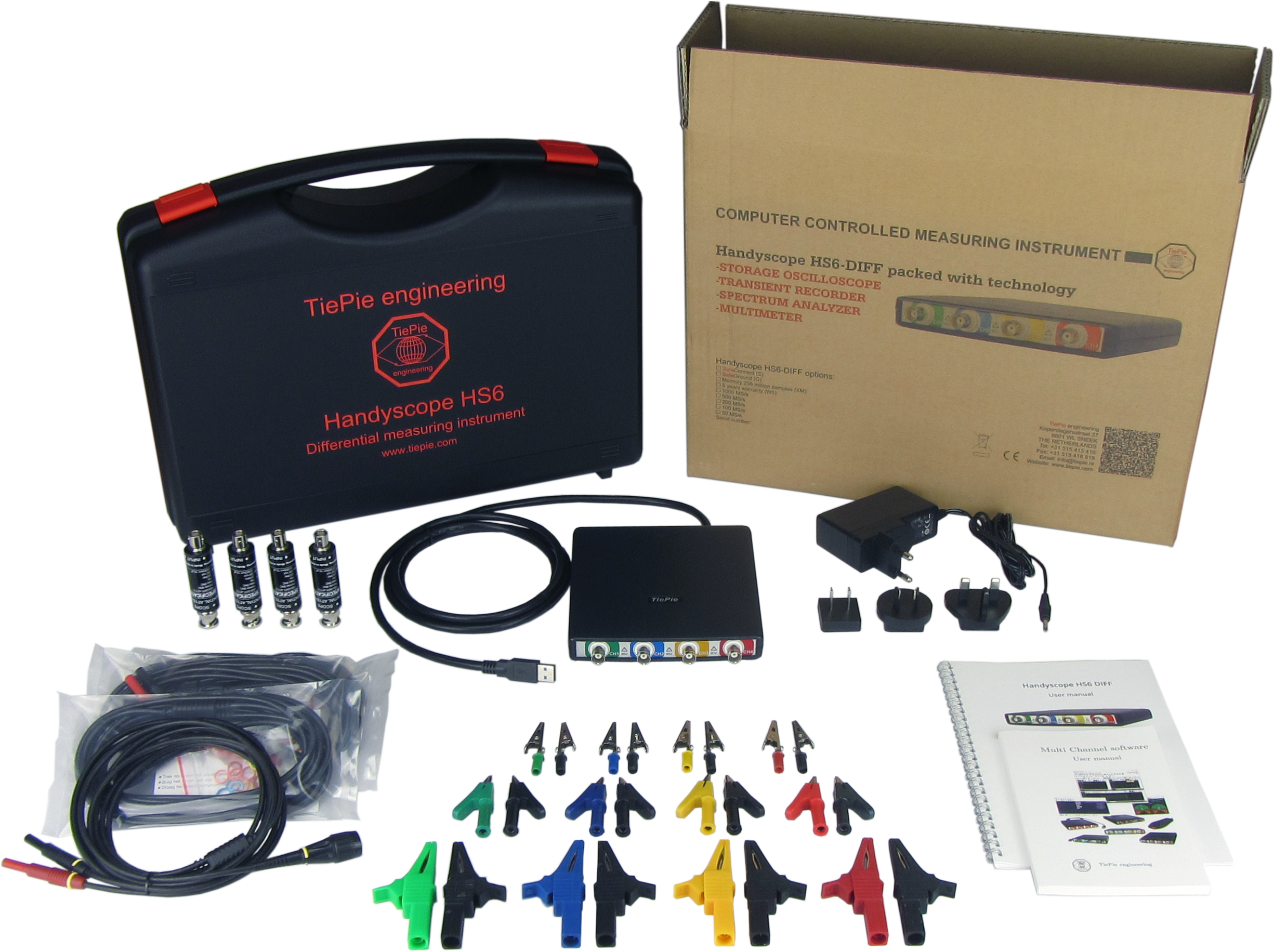 Several downloads for the Automotive scope ATS605004D-XMS are listed below, including Multi Channel oscilloscope software, drivers and manuals.
Driver & Software
| Description | Version | Remarks | Size | |
| --- | --- | --- | --- | --- |
| USB driver | 8.1.6 | Windows 7/8/10, 32 and 64 bit | 3.81 MB | download |
| Multi Channel software | 1.40.3 | Windows 7/8/10, 32 and 64 bit, including PDF manual | 66.44 MB | download |
Manuals & Documents
| Description | Version | Remarks | Size | |
| --- | --- | --- | --- | --- |
| Multi Channel software manual | 1.07 | English | 4.86 MB | download |